Hi everyone,
In the US I spotted so many stylish people wearing blue items. Below you see how a Chicagoan downtown girl styles a Cobalt blue dress. Cobalt blue was already very prominent last summer and the trend continues this fall.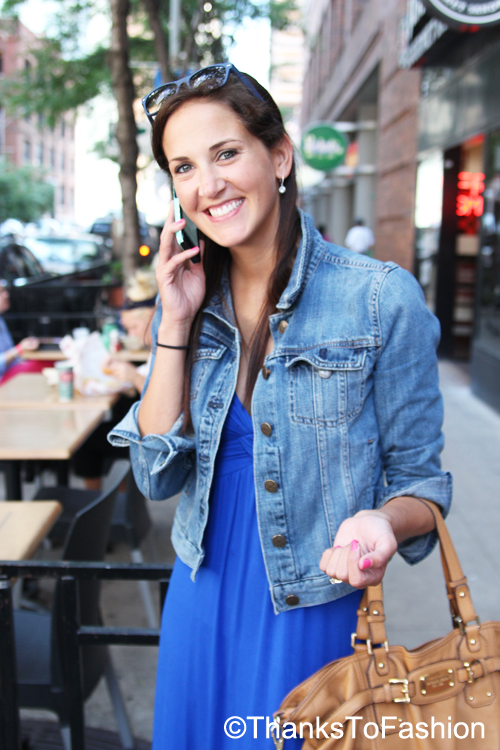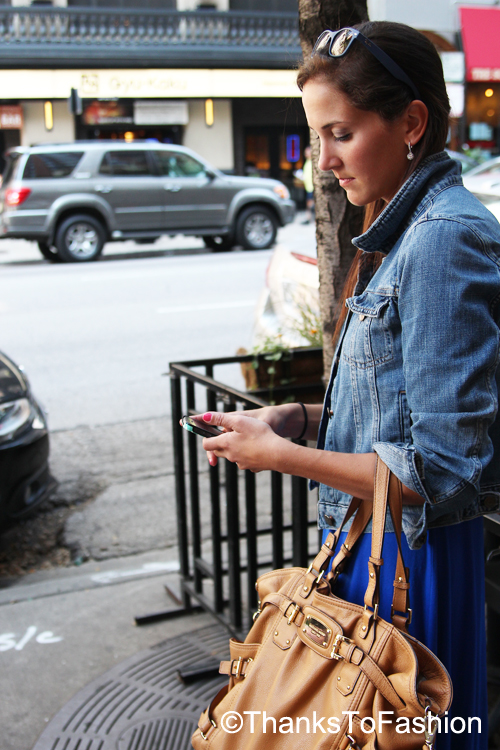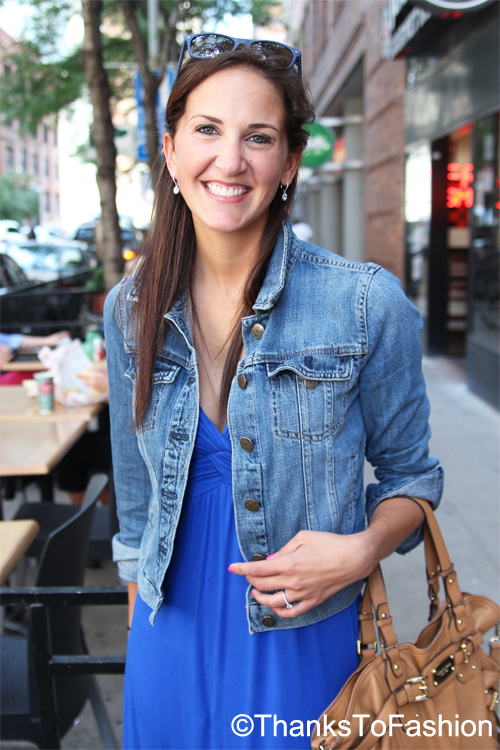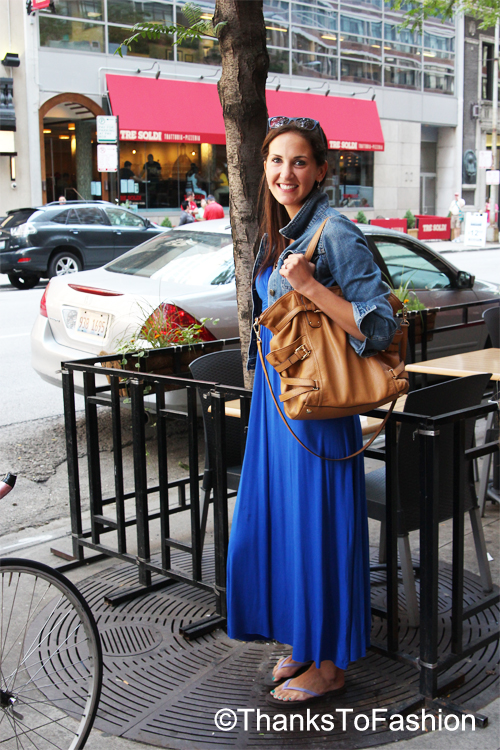 I also loved how the nail polish colors (hands and feet) and the beige Michael Kors tote compliment her whole look.
I am definitely going to get myself a blue shirt or pants for this season.
How about you? Do you own a deep blue item that you plan to wear this autumn? If yes, how are you going to wear it?
I am looking forward to read about your style tips 🙂
Thank you for visiting.